FULFILL YOUR CORPORATE SOCIAL RESPONSIBILITY SIMPLY AND SAFELY WITH PRE-PACKAGED FOOD DONATIONS
Giving back to your community has never been easier with Virtual Feed the Need Events. Simple, safe, and scalable, you're sure to find a program that fits your organizational goals and needs. From your home office or corporate headquarters, you can provide essential meals to those in need.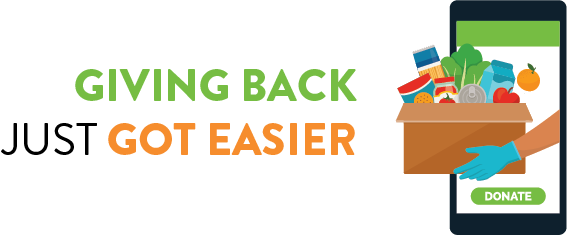 COVID-19 IS PROJECTED TO INCREASE HUNGER 3.6% BY 2021. THAT'S A TOTAL OF NEARLY 54 MILLION AMERICANS.
Amid COVID-19, hunger relief organizations are experiencing an unprecedented need. Across the country, they are struggling with declining donations, essential staple food shortages, and reductions in their volunteer workforce. This is where your organization can support your local food bank with prepackaged meal donations and food kits.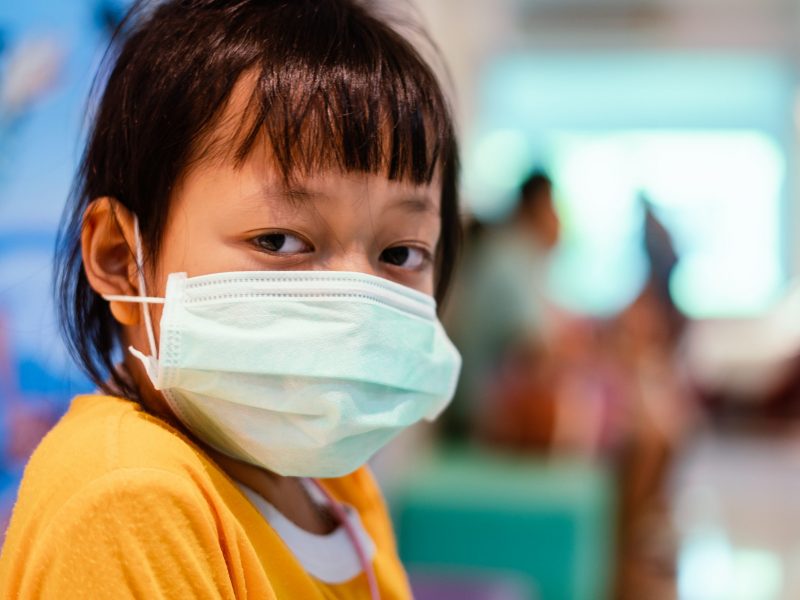 IN 5 SIMPLE STEPS, YOU CAN FEED THE NEED

SELECT AN ORGANIZATION AND SET A DATE
Pick an organization you would like to send your food donations to and set an event date! We will coordinate your food donations for just about any organization, anywhere.
SELECT A FOOD DONATIONS THEME
You can target specific needs like heart health, homelessness, holiday meals, and more!
SIT BACK WHILE WE COORDINATE YOUR FOOD DONATIONS
You can enjoy the feeling of giving back while we source, build, coordinate, and deliver your food donations.
DOWNLOAD YOUR MEDIA KIT
Receive the tools you need to make your virtual event a success. Includes graphics, social content, videos, and more.
HOST YOUR EVENT
Taking your event online helps ensure safety while still giving back. With your now downloaded media tool kit, you are able to spread awareness, support your Corporate Social Responsibility, and bring light to an ever-growing issue.
An online, virtual donation event offers everyone safety and peace of mind. Your food donations are packaged and delivered with hands and hearts wearing proper PPE. This reduces the risk of infection with fewer touchpoints. We also abide by all sanitizing and social-distancing guidelines. Let's continue to fight hunger in a safe and effective way.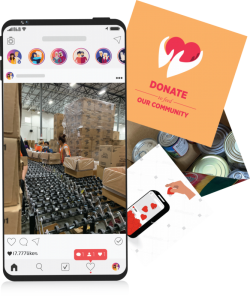 DISCOVER HOW YOU CAN HELP FEED THE NEED IN YOUR COMMUNITY